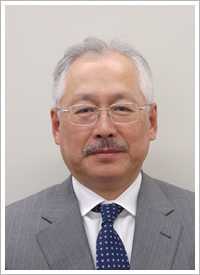 Today, Hakozaki Trading celebrates 31 years as a trading company specializing in the import and export of automotive components, more especially repair parts for diesel trucks and components for construction equipment, the demand for which has been rising in recent years.
Our time as a company has been marked by success thanks to all of our partners who, admist a rough economic environment and an appreciated Yen, have always favored us with tremendous cooperation, in addition to our amazing clients who have shown such loyalty over all these years. I would like to take this opportunity to offer my heartfelt gratitude, and also humbly ask for your continued cooperation and support in the future.
Now, under a new administration, we are aiming to expand our sales as an outstanding supplier of repair parts. By breaking into new markets with new strength, enlarging our import mercantile, and enacting triangular trades utilizing our Shanghai office, we will establish a business architecture that fits the needs of the times, and will work to further fulfill our duty to society.
Mitsuo Nakagawa, President, Hakozaki Trading Co., Ltd.


| | |
| --- | --- |
| Company Name | Hakozaki Trading Co., Ltd. |
| Head Office | 3-23-11 nishi-shinbashi,Minato-ku Tokyo 105-0003 |
| TEL & FAX | TEL 03-5777-1071 / FAX : 03-5777-1072 |
| Founded | 05/27/1980 |
| Representative | Mitsuo Nakagawa, President. |
| Capital | 10,000,000 Yen |
| Sales | Approx. 2,000,000,000 (March 2011) |

Main territories (in no particular order)
China, Thailand, Malaysia, Taiwan, Indonesia, the Philippines, Singapore, Saudi Arabia,
UAE, Turkey, Russia, India, Myanmar, Pakistan, Italy, etc.

1980.5
Company founded in Kakigaracho, Chuo-ku Tokyo by President Kiyonobu Moriya
Opened business in the markets of Taiwan, Hong Kong, the Philippines, Singapore, Malaysia, Indonesia, and Thailand.
1988.4
Moved head office to Kabutocho, Chuo-ku Tokyo
Opened business in the U.S. market as a member of the IDA.


IDA(Independent Distributors Association)
1993.4
Opened business in the middle east and Chinese markets
1995.8
Moved head office to shinkawa, Chuo-ku Tokyo
1998.1
Opened business in India, Pakistan, Indochinese markets
2003.9
Opened business in the Far East Russian markets
2008.9
Established a remote office in Shanghai; began triangle import/export trading
2009.6
President Kiyonobu Moriya became Chairman,
Managing Director Mitsuo Nakagawa became President